Discovered a link to Gmail in Yahoo's headline list today while reading their news pages. Either someone at Yahoo made a copy-paste error or someone at Google managed to sneak it into Yahoo's headline feeds …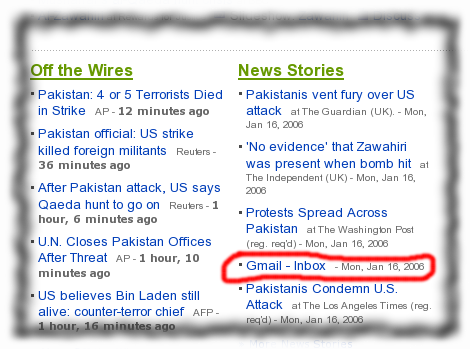 The full size version is here, in case it gets taken down.
One Response to "Google gyps Yahoo again?"
Leave a Reply
You must be logged in to post a comment.